About us
I'm a paragraph. Click here to add your own text and edit me. It's easy.
About Eureka
The word Eureka is used to express an epiphany, or a sudden intellectual breakthrough allowing a person to see a problem or situation from a new and different perspective. Eureka's vision is that our students experience the same exhilaration of breakthrough and discovery through our programmes.
A 'Eureka' moment occurred in 2001 when two passionate teachers had a unique vision for English-language education in Hong Kong. This led to the birth of Eureka Language Services. From a small Kowloon office, the first Native-speaking English Teacher (NET) was deployed to a school in Yau Ma Tei in November 2001. Since then, Eureka has served over 400 schools and organisations, and currently has 200 teaching professionals deployed. Eureka's management and professionals also come from all over the English-speaking world.
Eureka closely monitors educational policies affecting language education in Hong Kong, such as the implementation of the Compulsory Chinese Medium-of-Instruction (MOI) Policy in effect from 1998-2010, and the Fine-tuning of MOI Policy implemented in 2010. Under these policies, Eureka regularly provides consultation services to schools on the prescribed initiatives, including Primary Literacy Programmes (PLP) and Content and Language Integrated Learning (CLIL).
These initiatives were previously known as 'Content-Based Instruction (CBI)', 'English Across the Curriculum' and 'Bilingual education'. In parallel to the evolving research on language acquisition, teaching and testing, Eureka's services have expanded into the publication of professional textbooks and programmes. These materials are written on the foundation of the Key Learning Area (KLA) Curriculum Guides as well as, to a greater extent, the Common European Framework of Reference (CEFR) for languages.
Mission & Vision
Eureka is committed to helping people achieve high language proficiency and to become effective language users in various contexts and cultures.We are passionate in improving the English-language scene of Hong Kong and to better the future for generations to come.
We aim to promote life-long learning and cross-cultural exchange by providing a broad range of language programmes for both students and teachers at schools. We provide in-house staff training, and design language workshops for corporations and non-profit organizations to meet a variety of business needs.We also offer professional translation, transcription, proofreading and editing services to corporations.
" I'm a Testimonial. Click here to add your own text and edit me. It's easy. Just click "Edit Text" and make changes to the font."
Message from the Director
I have worked in education for almost twenty years. Part of that time as a secondary school teacher, and the other as director of Eureka, an English language service provider. I have seen thousands of Hong Kong students reap the benefits of learning a second language. Cantonese may be the language of the heart for Hong Kong but English is the language of the world.
Recognitions
We are honoured to have received the following recognitions: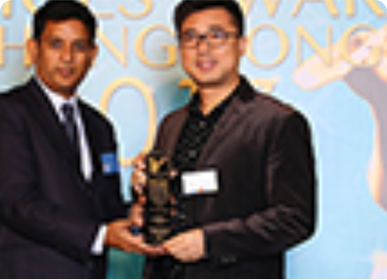 Most valuable services award In hong kong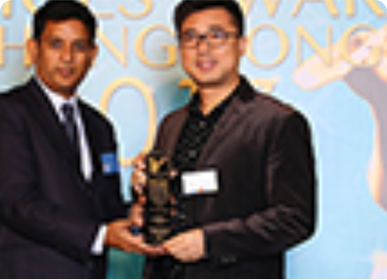 ESF Cambridge Examinations Collaboration Programme